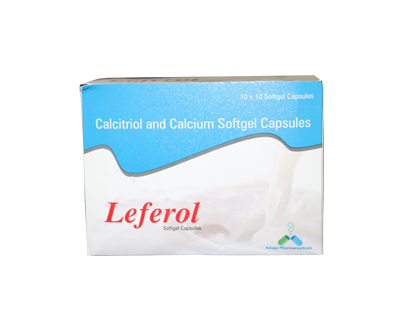 LEFEROL
Calcitriol 0.25mcg and Calcium 200mg Softgel Capsules

The active Vit. D from that is responsible for absorption of calcium.
Increases & Maintains bone mass.
Increase spinal bone density.
Calcium
High aqueous soluble calcium salt.
Matches with physiological available of Calcium that enhances bone mass rapidly.
Reduces the incidence and severity of hypercalcemia.
Provides maximum calcium for quicker absorption.
In
Osteoarthritis
Bone Fracture
Scroll